Themus Ensemble
Music and Mouvement
Working Time
A theatrical concert for trio, performed in a non-traditional manner. The music is based on percussive sounds for cups, pens, papers, stapler, coffee machine, table and electronics.
The musicians tell the story of three people working at an office. They love coffee breaks and do not really work well together.

Improvisations as well as graphic and notated scores. Paper Dance, Coffee Time, factory Time and Working Time are a few of the pieces tied together to form a fluent show, played without a break. Various parts are choreographed which brings important visual aspects to the story.
Duration: about 60 minutes.
Performers: Tony Blomdahl, Andreas Hall, Mansoor Hosseini
Music: Mansoor Hosseini & Ensemble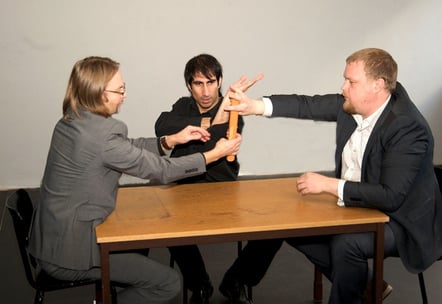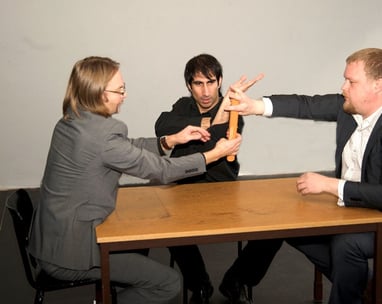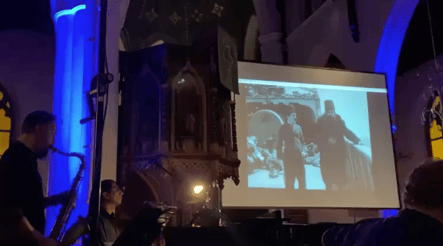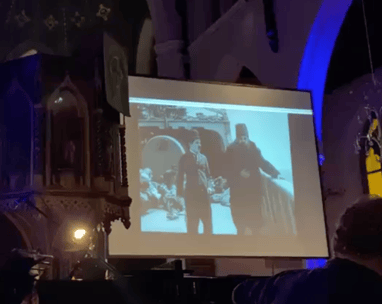 Film Concert
Live music with silent films. Both older classics and releases by talented film makers of today.
Music and arrangements: Mansoor Hosseini. Saxophones, flute, clarinet: Andreas Hall.
Piano, harmonica: Mansoor Hosseini.
Electronics: Tony Blomdahl.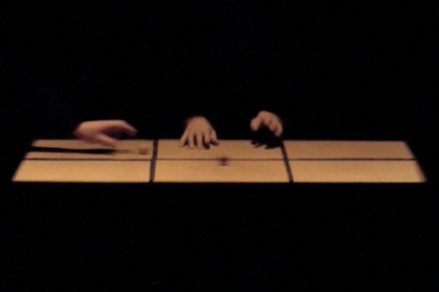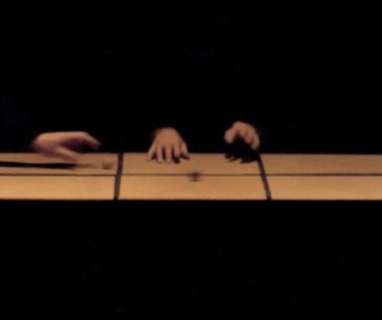 Tick Tack Table
Mouvements on and around an amplified table, constructed specially for Themus. It contains several self made, in-built instruments connected to different parts of the table; string, wind and percussion sounds. The table's surface is removable, into many six pieces, even while playing. There are also electronics and real time sound mixing.
External objects are also used as instruments, ex. bouncing balls, metronome and more.
Improvised by Tony Blomdahl, Andreas Hall, Mansoor Hosseini . . .
ManiFESThemus
An open house event where short live concerts, video installations, photography exhibition and sound installations on headphones are accessible. A multimedia event that introduces music that has passed through different art forms.
Music and performers: Tony Blomdahl, Andreas Hall, Mansoor Hosseini.
Art photographies: Anna J. Cepinska